---- ----
上記の広告は1ヶ月以上更新のないブログに表示されています。
新しい記事を書く事で広告が消せます。
0225 0105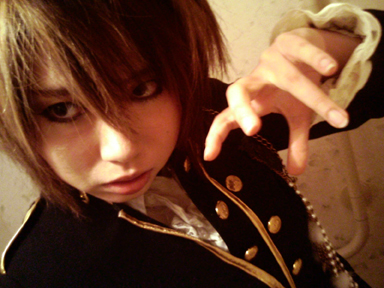 This is my friend "Micky"(Japanese girl).
She's an up and coming talent who is currently working as a voice actress/musician/etc.
She love Yaoi/BL very much.
She is aiming at improving the image of the Yaoi fan.
Some people feels strange about Yaoi fan.
She wants to clear up the misunderstanding and the prejudice about Yaoi fan.
She will act for all Yaoi fan!!!
A lot of her photos.
Visual系 photographs.

Various photographs
Her blog is
here
(Sorry!! it's Japanese only)
上記広告は1ヶ月以上更新のないブログに表示されています。新しい記事を書くことで広告を消せます。