---- ----
上記の広告は1ヶ月以上更新のないブログに表示されています。
新しい記事を書く事で広告が消せます。
0405 0012
His name is "Gai".
0225 2156
0222 0034
I love red color.
Because,I feel red color give me energy.
(As for the dress, it likes black. )
0216 1458
Do you know "Gotouchi Hello Kitty"?
"Hello kitty" is made by Sanrio company of Japan.
She often disguises many things.
In Japan,
There are a lot of "hello kitty" each place in Japan.
Some of them,very strange...
She is disguising fish on the box.
She is in the radish.
She is in the onion soup, wearing the onion hat. (Is she what?)
She is covered of bird's skin.
And,she has the chicken wings in her hands.
(why?)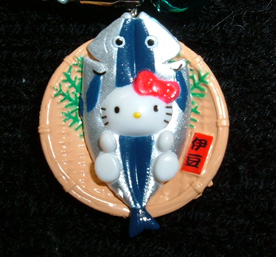 She is in the dry fish!
She is wearing the Houses of Parliament!!
0212 2346
Valentine became near.
How do you celebrate in your country?
There is a custom of passing the chocolate to a favorite person in Japan.
上記広告は1ヶ月以上更新のないブログに表示されています。新しい記事を書くことで広告を消せます。